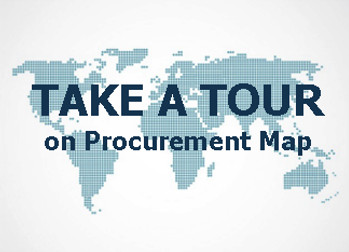 Procurement Map provides detailed information over 150 000 public tenders. This tool offers a route to foster entrepreneurship and to seek new market opportunities.

Users can easily identify potential buyers thanks to an intuitive search based on target country and economic sector.

Additional information on Sustainability Standards and Women and Procurement may help users improve their corporate profiles.
Select a country and a sector to continue
Other ITC Market analysis tools and Women and Trade website